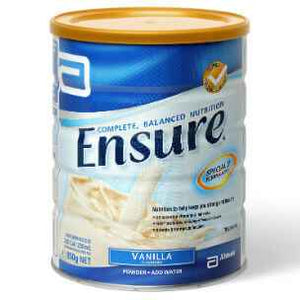 Ensure Powder Vanilla 1.0 kcal/mL is supported by over 30 clinical studies, and is recommended by dietitians and healthcare professionals across Australia and New Zealand.  Provides adults with a convenient source of complete, balanced nutrition to help fill nutritional gaps and maintain strength.  It is simply mixed with cold water or milk to make a delicious health shake, or can be added to a wide range of recipes as a nutritional boost to your favourite meals.
Product features
28 essential vitamins and minerals
FOS prebiotic to support immune health.
Calcium necessary for normal bone structure
Vitamin D contributes to support normal muscle function.
Antioxidant to support immune health.