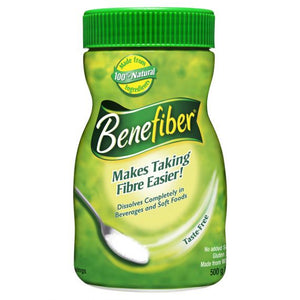 Clear, taste-free Benefiber® is a prebiotic fiber that nourishes your good microflora so they can thrive and support your digestive health.
Benefiber® is a simple-to-use 100% natural and completely dissolvable fiber supplement that mixes clear so you can mix it with just about anything.
Benefiber won't alter the taste or texture of your foods or beverages. It's even great for cooking!
Be creative with Benefiber. Try it in your coffee, juice, yoghurt, your baked goods, favourite recipes or whatever you desire. You won't even know it's there!